Welcome to our March News…
In this March News newsletter we have some exciting new developments to share with you! From product updates to product presentations we aim to keep you up-to-date with all the latest facts about acoustic, smoke and fire containment, including regulations and standards – as well as exploring practical solutions. Remember whatever your project, wherever protection against fire and environmental hazards is needed, we are here to help.
Kind regards,
Jamie Scott
Managing Director
CPD Presentations


We are now able to offer product presentations and CPD presentations for fire, smoke and acoustic sealing for fire doors and glazing applications along with the benefits of using SW panels to our customers. All presentations are bespoke and can be tailored to each individual clients request and needs.
For more information or to arrange a bespoke presentation please contact sales@mannmcgowan.co.uk
ACS-7061 Astragal Seal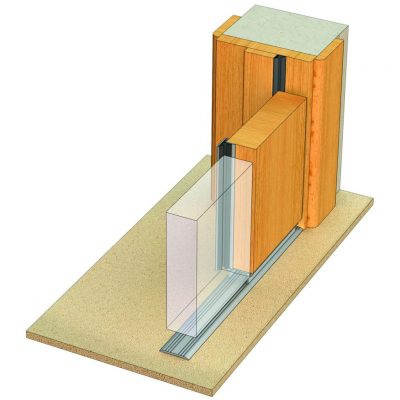 Mann McGowan's ACS-7061 Astragal Seal has been developed for use in either plain or rebated meeting stiles on single swing double doors (where only one door leaf is active). Following recent product developments we are now able to offer the ACS-7061 with a wood grain effect to match the wood type of the door. As well as its excellent acoustic performance it has proven sealing capabilities against smoke, light, dust and weather.  To find out more contact us on sales@mannmcgowan.co.uk
Meet the Team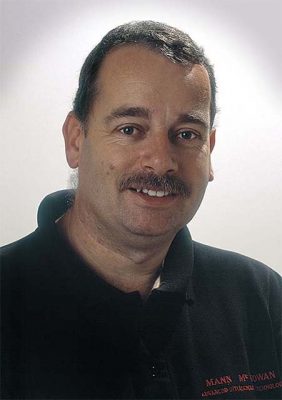 Each month we are going to introduce you to a member of our team.
This month we meet Director, Russell Smith.
How long have you been with Mann McGowan?
Longer than I care to remember – 30+ years
What is your favourite sport and who do you support?
BTCC – Any team using the services of Jason Plato!
What is your favourite food & drink?
Shellfish and good strong black coffee
Where is your dream holiday location and activity?
Anywhere I can pitch a tent, enjoy the peace and quiet and get back to basics.  I hate the whole airport/hotel beach type thing.
What is your proudest moment?
Potholing in the Mendip Hills.  Really!  I had not realised how claustrophobic I was until then!