Welcome to our May News…
It's been a busy start to the month here at Mann McGowan with product testing and new members of staff. In this newsletter we will be highlighting the many benefits of one of our most popular current products, explaining why an FDIS inspection is critical to your building's fire safety and meeting the fifth member of the Mann McGowan team; Carole Kennedy, our Sales Administrator.
Kind regards,
Jamie Scott
Managing Director
Pyroglaze – Intumescent Glazing Seals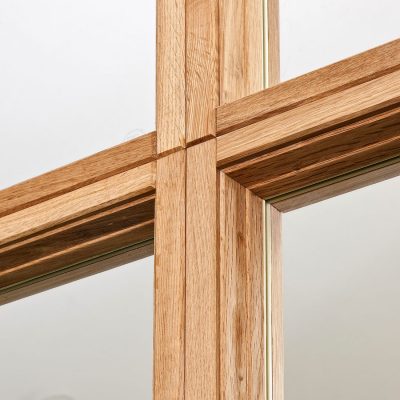 Here at Mann McGowan we manufacture a comprehensive range of glazing seals for timber and steel systems. Easily located between fire resisting glass and untreated timber glazing beads, Pyroglaze's self adhesive semi-rigid PVC encapsulated strips are quick and easy to install and need no cleaning down after installation.
We also supply a range of self-adhesive tapes for shaped apertures in timber or steel doors.
Key features of Pyroglaze include:
* Tested in conjunction with a wide variety of glasses
* Successfully assessed at UK and international testing centres
* Can be used with either softwood or hardwood systems
* Choice of standard colours – white, light and dark brown, light grey and slate grey, black, cream and red
* Manufactured in a choice of standard lengths
* Non-standard colours and lengths available on request
For more information on Pyroglaze seals click here or email sales@mannmcgowan.co.uk
Fire Door Inspection Scheme
A badly maintained fire door can kill.  A survey carried out by the FDIS highlighted that many fire doors across the UK suffer from severe defects.  Over 61% of the doors surveyed had fire or smoke seals either missing or installed incorrectly and almost 1 in 5 had unsuitable hinges.  Due to the crucial role that they play, it's vital that fire doors are maintained exactly to the manufacturers specifications and checked regularly.  Here at Mann McGowan, your local FDIS inspector, we can provide the specialist skills required to check each and every fire door in your building.
Don't delay, contact us today and help keep your building safe. sales@mannmcgowan.co.uk
Meet the Team
Each month we are going to introduce you to a member of our team. This month we meet Sales Administrator, Carole Kennedy.

How long have you been with Mann McGowan?
I joined in 1992 so a mere 25 years!
What are your hobbies and interests?
I enjoy spa days with bubbles, preferably the bottle variety, and going to West End shows
What is your favourite food & drink?
Fillet steak and Bacardi and coke with ice and a slice
Where is your dream holiday location and activity?
I'm a beach girl at heart, so any destination that offers wall to wall sunshine and golden sands.  I like a peaceful and tranquil setting with fantastic scenary away from the everyday hustle and bustle and constant ringing telephones.  Somewhere I can have pure relaxation and sip a cocktail or two
What is your proudest moment?
Attending my daughter's graduation ceremony