Welcome to our June News…
We hope you are all enjoying the sunny weather, at long last!  But remember just because it is warm don't prop those fire doors open! In this newsletter we will be explaining the benefits of Pyromas, announcing our involvement with Fire Door Safety Week and meeting the newest member of the Mann McGowan team; Howard Saunders, our Office Administrator.  The team continues to grow here at Mann McGowan with 3 new members starting this month as part of our company expansion!
Kind regards,
Jamie Scott
Managing Director
Pyromas A – Intumescent Acrylic Sealant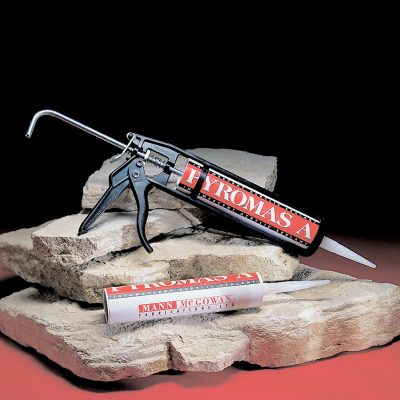 Wherever plumbing, electrical, heating and ventilation services penetrate through fire separating structures, the integrity of these elements must be maintained.  Pyromas A is an intumescent sealant combining
water-based acrylic emulsion with fillers to provide high levels of fire resistance in a range of building applications.
Key features of Pyromas A include:
* Solvent free and when subjected to fire its chemical reaction emits low levels of smoke
* Proven 4-hour fire resistance
* Provides 52dB acoustic rating
* Available in standard colours of white, brown and grey. Non-standard colours available on request
* Supplied in 310ml cartridges to fit standard mastic guns
For more information on Pyromas A click here or email sales@mannmcgowan.co.uk
Here at Mann McGowan we manufacture a comprehensive range of glazing seals for timber and steel systems. Easily located between fire resisting glass and untreated timber glazing beads, Pyroglaze's self adhesive semi-rigid PVC encapsulated strips are quick and easy to install and need no cleaning down after installation.
Fire Door Safety Week 2017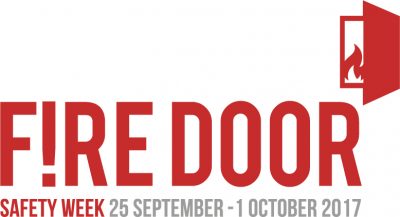 According to statistics released by Fire Door Safety Week "there are about 3 million new fire doors bought and installed every year in the UK, the vast majority made from timber. Fire doors are often the first line of defence in a fire and their correct specification, maintenance and management can be the difference between life and death for building occupants. However, they remain a significant area of neglect, often the first thing to be downgraded on a specification and mismanaged throughout their service life, propped open, damaged and badly maintained."
We are once again proudly supporting Fire Door Safety Week in 2017. Keep a look out for a special promotional offer we will be running during the week 25th September – 1st October 2017.
More news coming soon!
Meet the Team
Each month we are going to introduce you to a member of our team. This month we meet Office Administrator, Howard Saunders.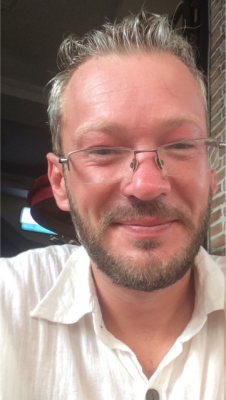 How long have you been with Mann McGowan?
I joined in September 2016 so a whole 9 months!
What is your favourite sport and who do you support?
I enjoy watching Rugby, and the odd football match, being from Southampton I would have to say I'm a saints fan, although as a kid I watched Tottenham play a lot, back in the days of Gary Linekar and Paul Gascoigne (yes it was that long ago!)
What is your favourite food & drink?
I'm quite partial to Italian food, carb overload but very tasty.
Where is your dream holiday location and activity?
I fell in love with Thailand and Cambodia when I travelled there last year, nothing beats swimming in the sea at 2am when the water is still around 20 degrees and watching the plankton glow all around me.
What is your proudest moment?
Finding out today (1st June 2017) that I'm going to be a dad for the first time!