Welcome to our September News…
We hope that you have all had a good summer. We have been busy here at Mann McGowan improving our factory and offices and introducing new machinery and manufacturing methods, all to give you, our valued customers, improved lead times and service levels. We have successfully completed, during the summer months, our transition from ISO9000 2008 to the ISO9000 2015 quality management system, along with completing our Certifire audits.
In this newsletter we will be discussing our popular acoustic seals, meeting Dave Boulton our new Commercial Manager and announcing a special promotion to coincide with Fire Door Safety Week 2017!
Kind regards,
Jamie Scott
Managing Director
Certifire Audits
Certifire is an independent third party certification scheme that assures performance, quality, reliability and traceability of fire protection products. Recognised by regulatory authorities worldwide, it is an internationally respected mark of fire safety and one of the most authoritative in the industry and we have successfully completed our audits over the summer months.
ISO 9000 2015
ISO 9000 is a set of international standards on quality management and quality assurance developed to help companies effectively document the quality system elements to be implemented to maintain an efficient quality system. They are not specific to any one industry and can be applied to organizations of any size.
Mann McGowan Smoke & Acoustic Sealing Solutions
Mann McGowan has enhanced its highly successful product range to include Acoustic Sealing Solutions, offering complete acoustic, smoke, dust and ambient weather seals. Importantly, these seals can be used in conjunction with Mann McGowan's intumescent fire seals to provide complete protection.
For more information click here or contact sales@mannmcgowan.co.uk
Meet the Team
Each month we are going to introduce you to a member of our team. This month we meet Commercial Manager Dave Boulton.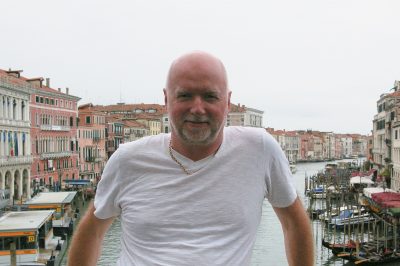 How long have you been with Mann McGowan?
Started in April 2017, so only six months ago.
What is your favourite sport and who do you support?
Have never been a big 'sports' fan but do like watching darts and snooker (the energetic type sports!)
What is your favourite food & drink?
On a recent holiday to Italy we had salt baked Sea Bass so I guess that has to be up there with one of the best meals I've ever had. I would love to have it again. As for drink a nice glass of red or white wine always goes down well!
Where is your dream holiday location and activity?
Would have to say that seeing the seven wonders of the world would be a fantastic experience. I have never been into beach holidays and always prefer to explore some of the local cultures and cuisines.
What is your proudest moment?
That would have to be the birth of my three daughters who, although are no longer children, still seem to spend money quicker than I can earn it! And of course my Grandson who is nearly six. I can go and do 'man' things now with him, like fishing and crabbing, which girls don't often do!