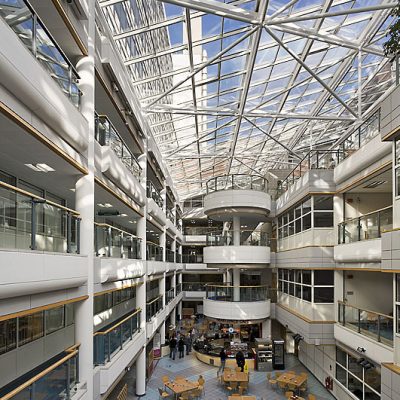 Sheffield Hallam has been undergoing an ongoing refurbishment programme. Self Architects specified Pyrovista ® as a solution to provide 60 minutes integrity and insulation fire resistance.
A number of screens were installed throughout the project with the largest ones measuring 4.3 metres long and 2.5 metres high.
In addition the scheme required that screens should provide a degree of privacy to the lecture rooms which resulted in the bottom panels being glazed with a 23mm thick Pyrostop with an etch finish applied to one face. The middle section was secondary glazed thus allowing for integral blinds to be installed.