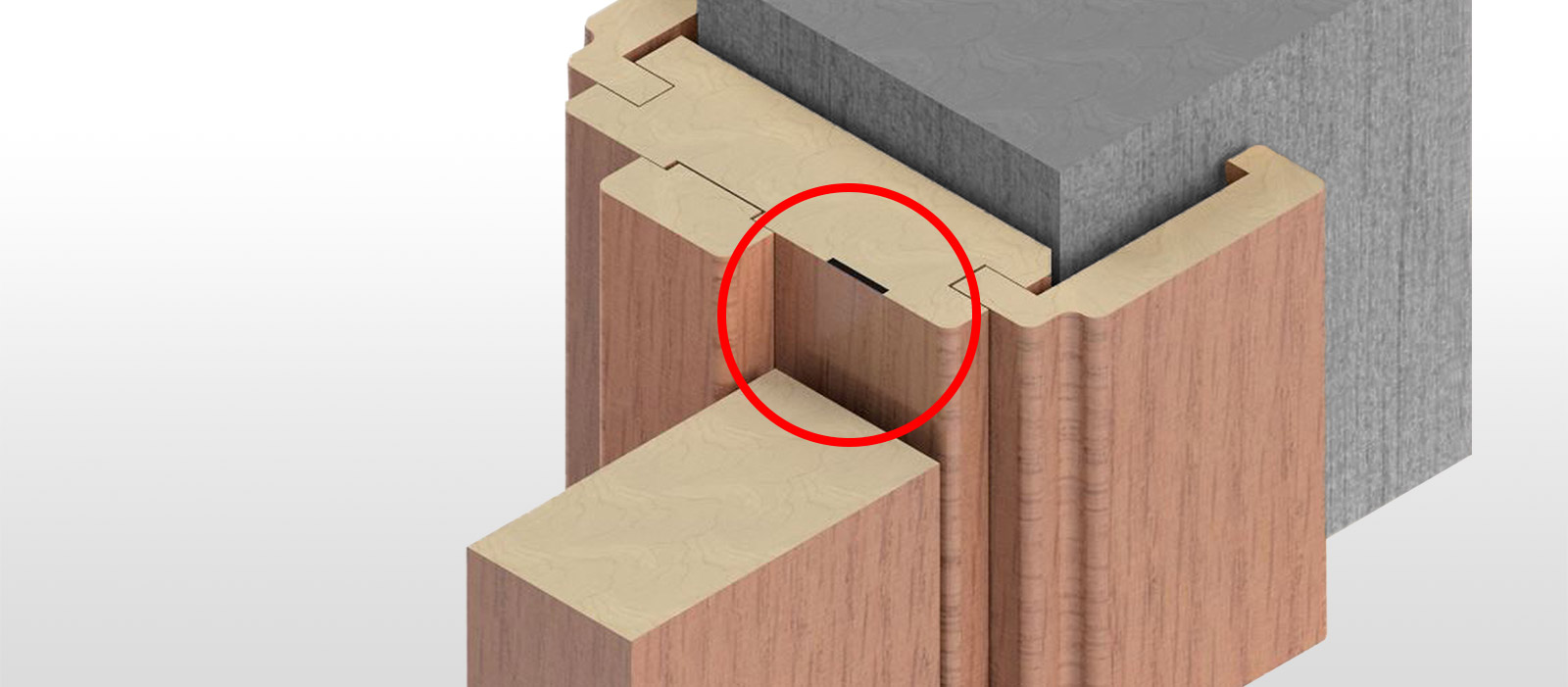 Mann McGowan's tried and tested Pyrostrip high performance fire seals are also used in Morland Forever Firecheck® door frames, offering specifiers the unique option of the only fully concealed intumescent seal on the market.
During manufacture, the seal is reel-fed into a pre-cut groove in the door frame, ensuring it is accurately and permanently positioned and not prone to working loose or degrading during use. The intumescent seal can then be completely concealed with matching veneer or a choice of alternative decorative coverings.
Forever Firecheck® has the following benefits:
High performance Mann McGowan graphite seal
Proven fire resistance up to 60 minutes
Improved appearance and finish of door frame
Reduces need for environmentally harmful plastic
Choice of decorative foils, including reacoatable, PVC, CPL, paper and veneer
No compromise of intumescent effectiveness
Tested under the BWF Certifire scheme Morland have proven that their profile wrapping technology does not impair the effectiveness of the intumescent seal.
Smoke control is achieved by use of a pre-fitted perimeter seal fitted to the door stop in the factory.
To find out more, click on the Morland logo below to visit their site.